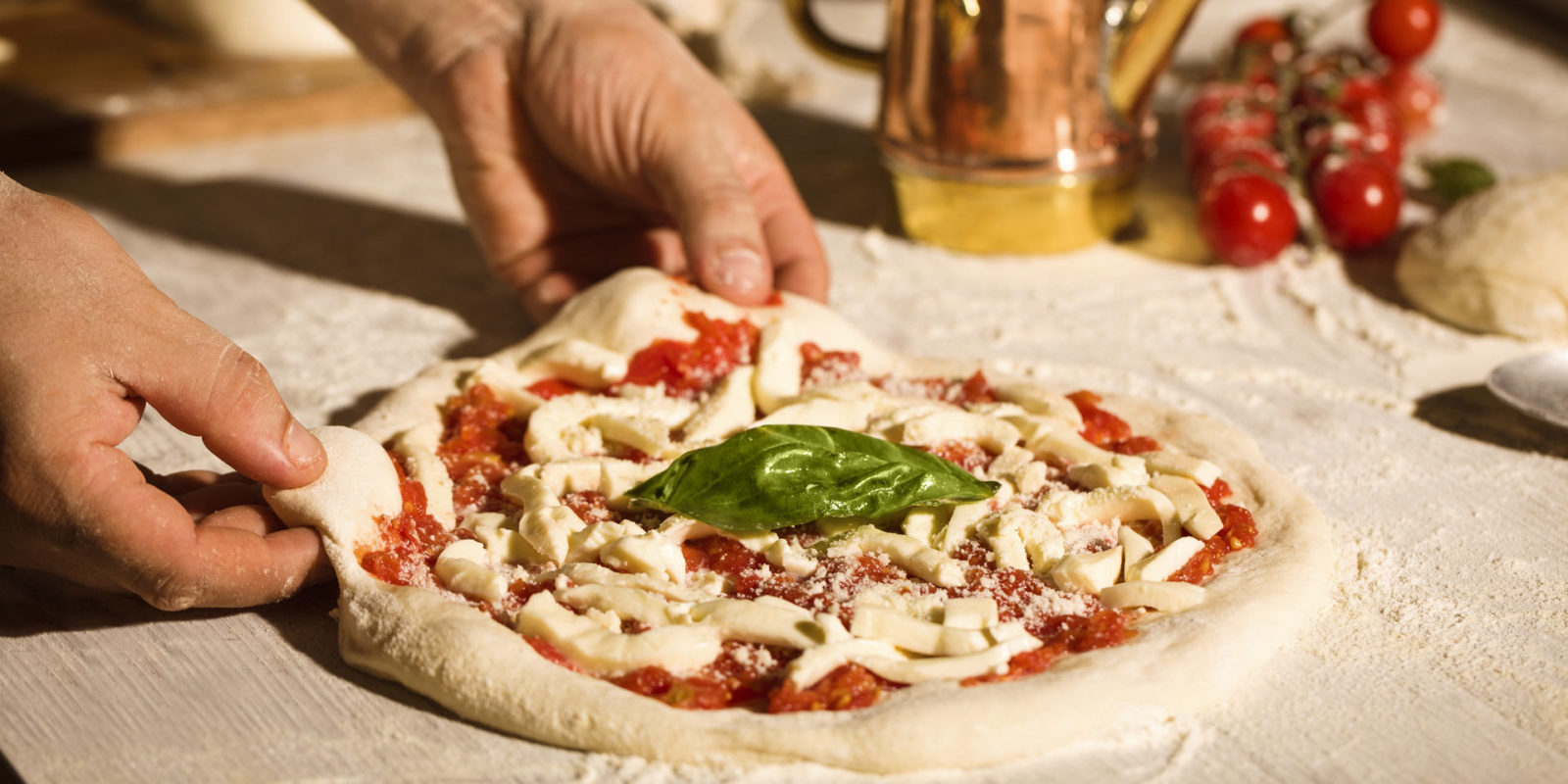 the secret is not just in the dough
Cooked in the rotary oven to optimize the cooking and give the pizza a balanced and perfect taste.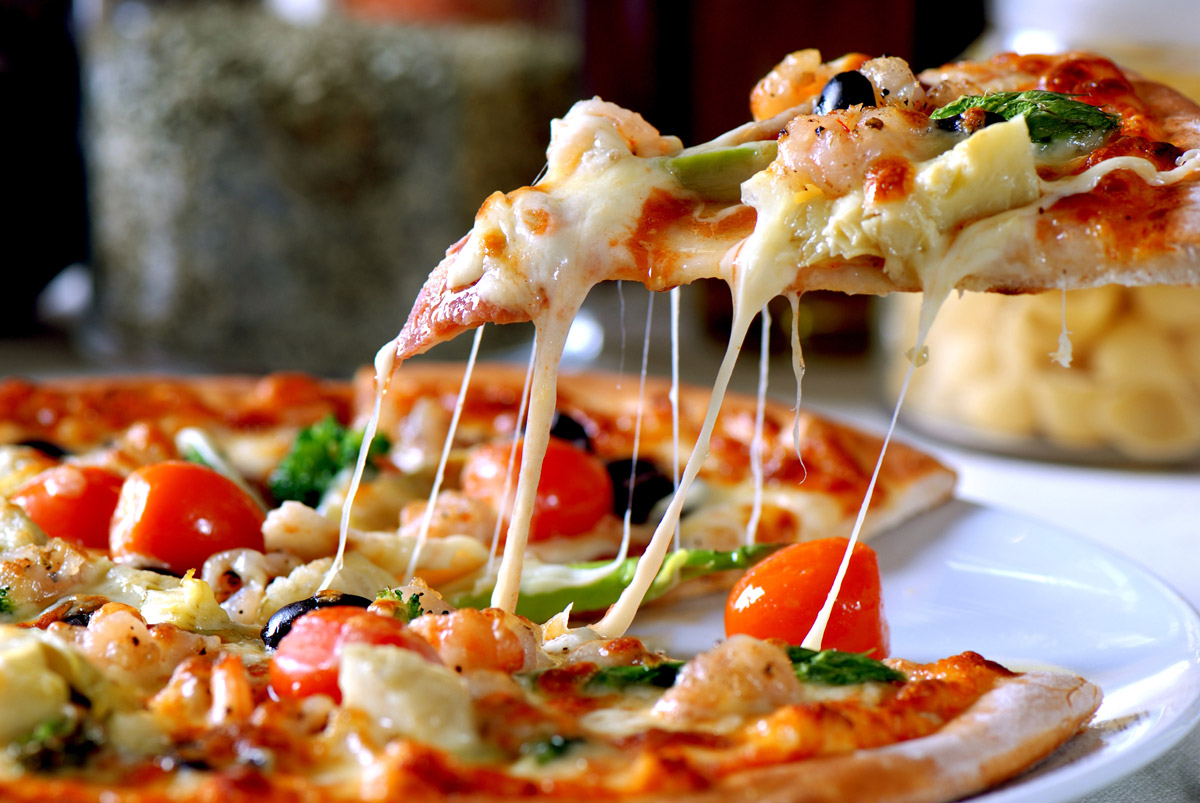 No, we're not going to make you give up the taste of pizza and spend a "remedied" evening: with us gluten free is at home.
Associated with the "AIC" (Italian Celiac Association), we are specialized in cooking everything gluten-free: even our pizza..
only top quality raw materials

We propose our pizza according to the techniques that respect the tradition of the real Italian pizza to guarantee a genuine and at the same time innovative product using a mix of 6 flours: a method that gives the highest level of digestibility guaranteed by the Scuola Italiana Pizzaioli and by our expert pizzaiolo.
The dough, before becoming pizza, is left to rise for at least 36 hours with mother yeast to guarantee the maximum taste and fragrance of "Molino Agugiaro": a first quality product.
Only first choice condiments, extra virgin olive oil from our region: excellence by definition.
The pizza is spread exclusively by hand and baked in our modern rotary wood-fired oven with refractory stone base: technology at the service of tradition that provides a perfectly uniform result in baking.
We combine typical flavours of our land in search of innovation, we also offer special pizzas for the bravest, with unusual ingredients and dough!
The latest arrival is a pizza with 100% wholemeal flour, fragrant and crumbly.

Let Lucilla advise you!
Owner and graduate nutritionist, she will know how to recommend the best meal for you! PRENOTA CON UN CLICK

SCRIVI COSA PENSI DI NOI


FREE
WI-FI


SEPARATE ENTRANCE


UMBRIAN RESTAURANT


AIR-CONDITIONED


AMPLE
PARKING


GLUTEN FREE PRODUCTS


LCD
SATELLITE TV


OUTDOOR
POOL


BAR
CAFETTERY
WE ARE EXPECTING YOU
SPOLETO - San Giovanni di Baiano
Via della Cava, 32
CONTACT US
info [@]lafattoriaspoleto.it


FREE
WI-FI


SEPARATE ENTRANCE


UMBRIAN RESTAURANT


AIR-CONDITIONED ROOMS


AMPLE PARKING


GLUTEN FREE PRODUCTS


LCD SATELLITE TV


OUTDOOR POOL


BAR CAFETTERY
WE ARE EXPECTING YOU
SPOLETO
San Giovanni di Baiano
Via della Cava, 32
CONTACT US
info [@]lafattoriaspoleto.it