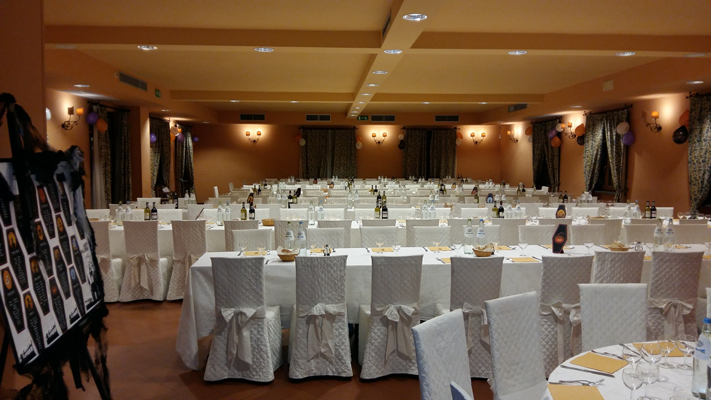 500 people seated with maximum comfort
the right space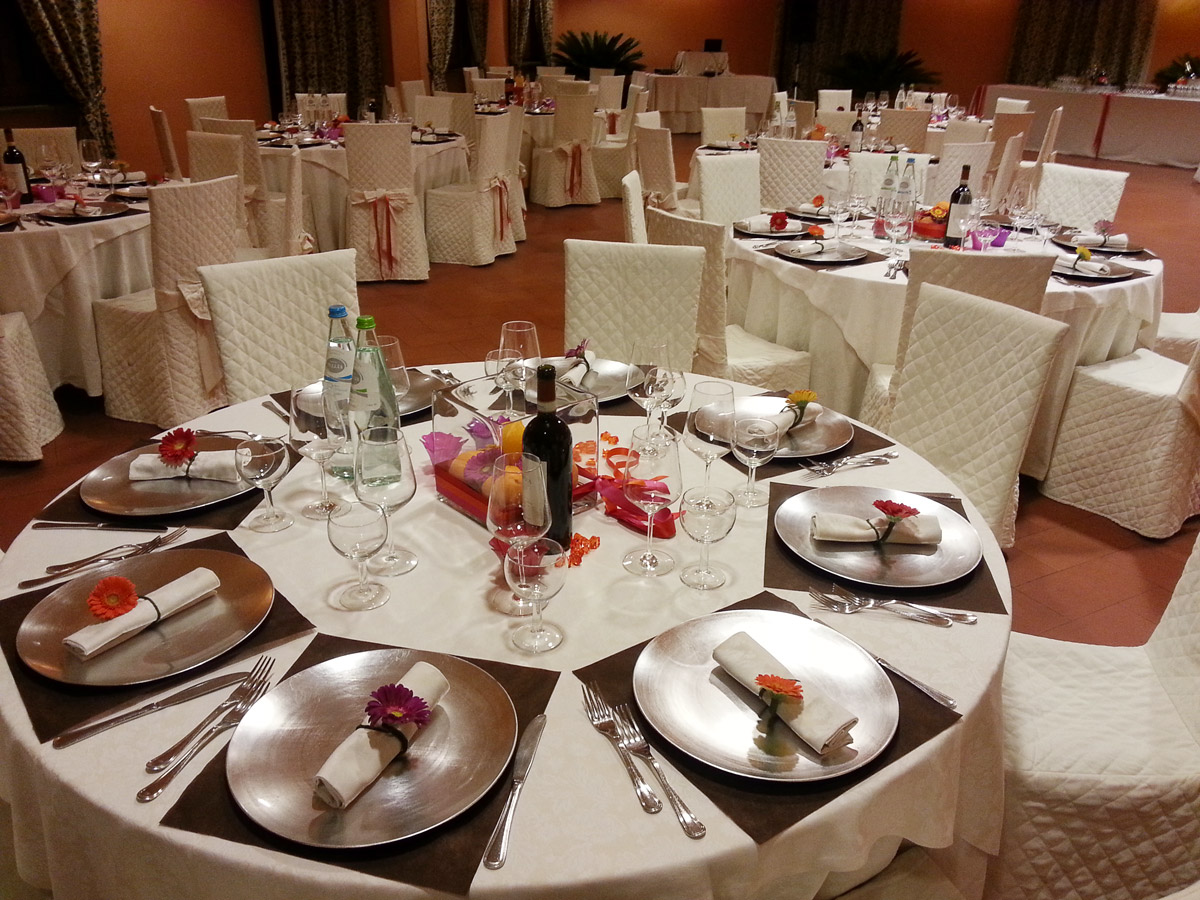 restaurant hall

up to 120 people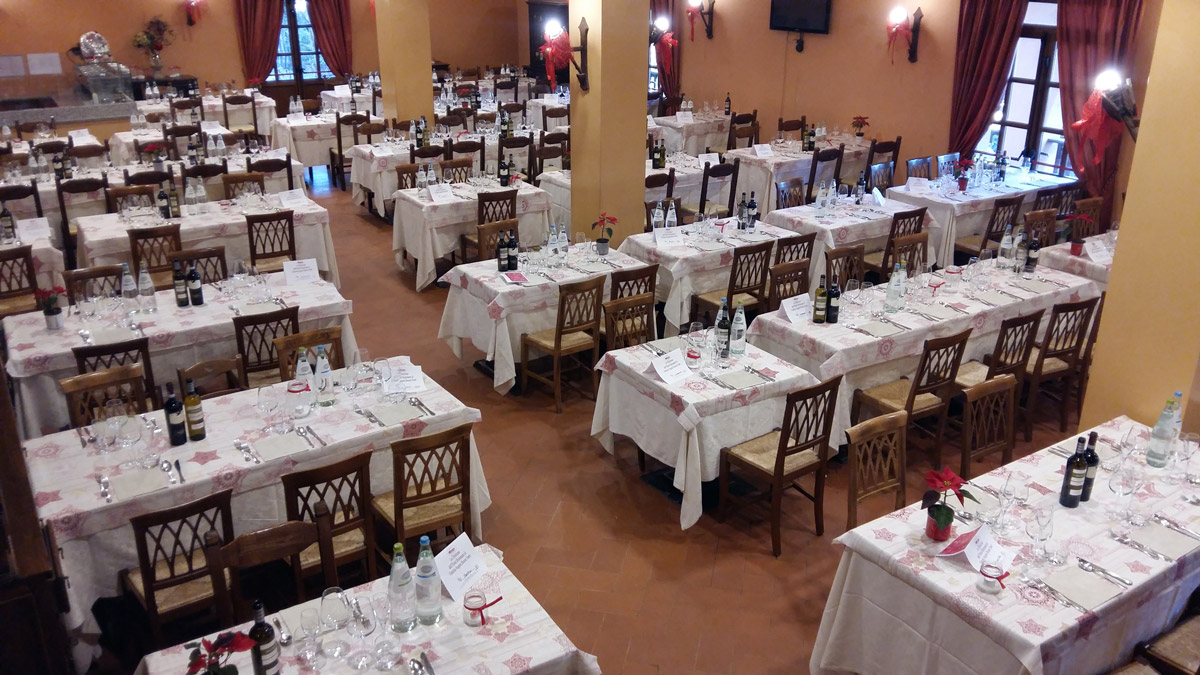 Furnished in a rustic style, it has a large open fireplace for barbecuing meat and a roast spit that allows the preparation of our "Agnello pilottato" (lamb on a spit).
Mainly used for the a la carte restaurant pizzeria service, it will welcome you both in a romantic dinner and in a group.
The room also includes a cool and ventilated outdoor porch where you can eat on sultry days enjoying the view of the garden.
banquet hall

up to 350 people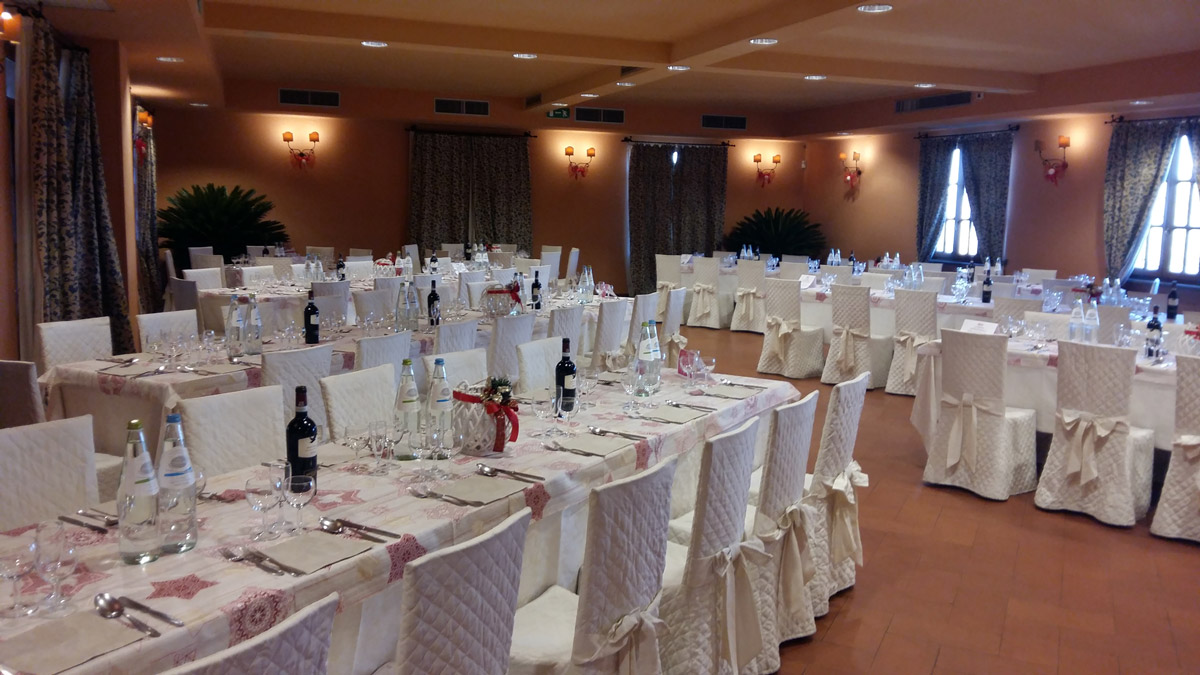 Furnished in a refined and linear style it can accommodate up to 350 people comfortably seated in round and imperial tables with abillé chairs.
Perfect to welcome your guests in the most numerous receptions, parties with music and corporate dinners are easily held here.
Saletta (private room)

up to 25 people
Our flagship: equipped with an antique oval modular table that can seat from 6 to 25 people in a single table. This room is the result of the renovation of the kitchen of the old family farmhouse and has niches and furnishings of the period.
The fireplace, lit on cold winter days, warms up the atmosphere of an intimate and reserved environment, plunging you into a pleasant dive into the past.
Privé Hall

up to 40 people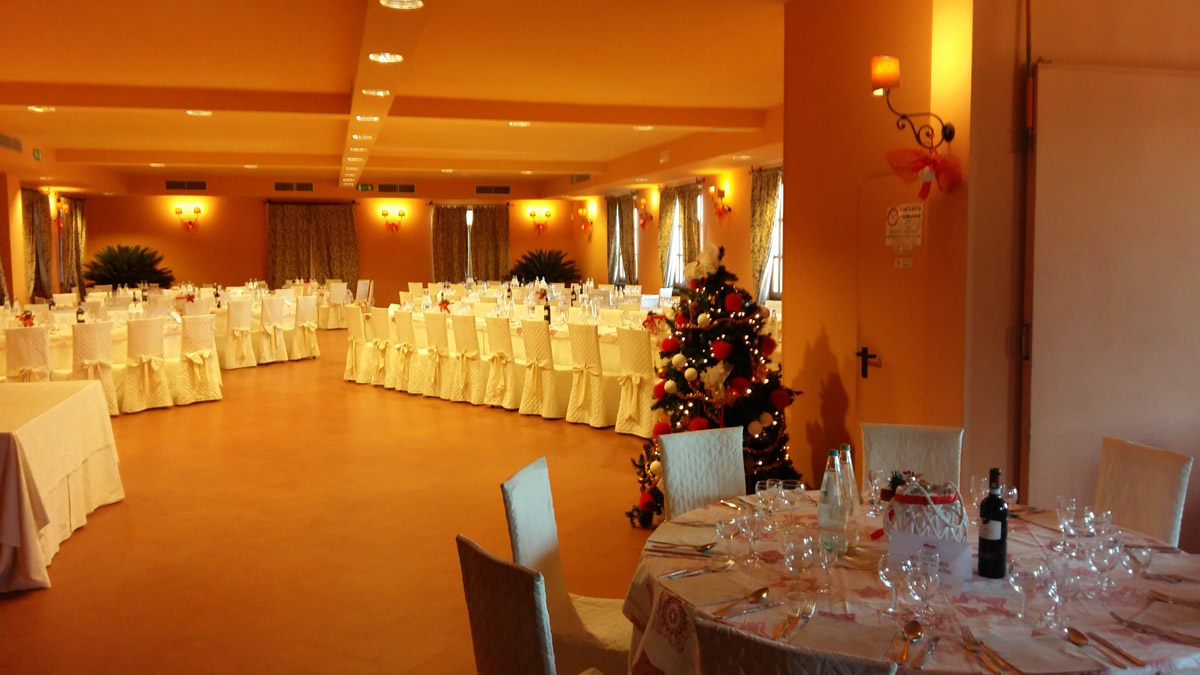 An imperial table in the center of the room characterizes and distinguishes it from the others. It will be the optimal solution for your convivial moments.
The bar corner will allow you to serve aperitifs/buffets if the seasons do not allow you to use the outdoor spaces.
Pool view room

up to 80 people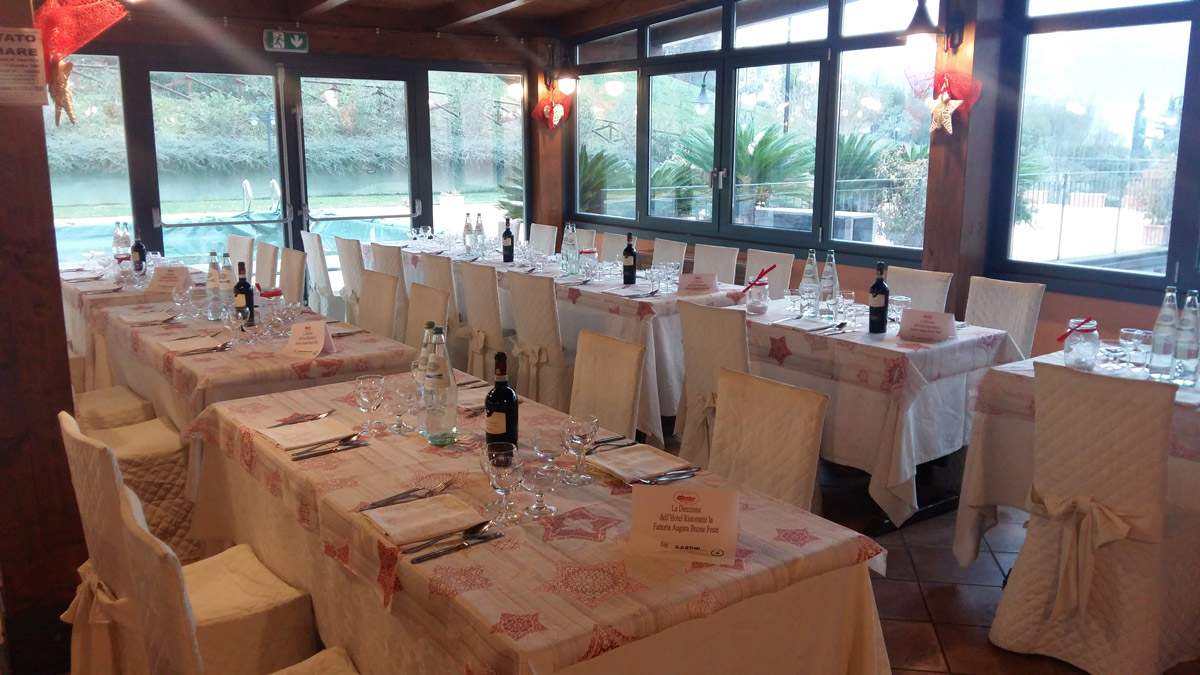 A versatile room suitable for any need, this one overlooks the pool giving a mix between the rustic and the freshness of the water.
Small business dinners, meetings, birthday parties, christenings, ceremonies of all kinds … up to 80 people this is the ideal solution.
Summer garden

up to 80 people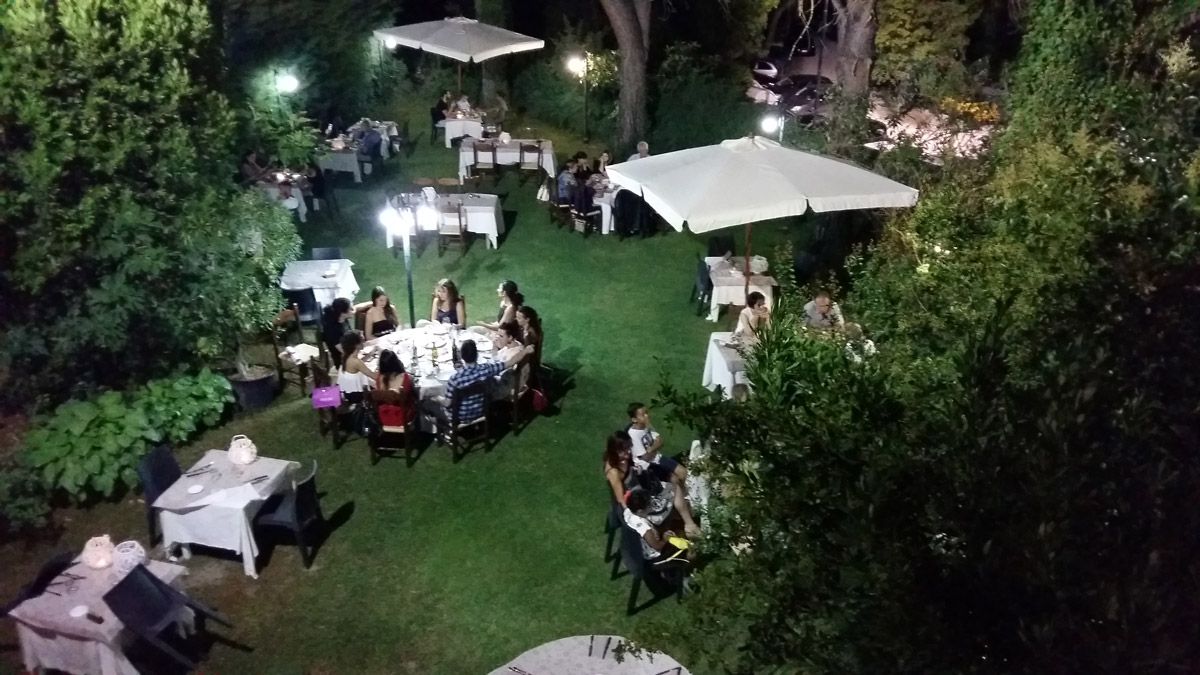 Lawn garden ideal for enjoying the summer coolness with tables specially arranged for informal dinners with appetizers, pizzas or barbecued meats.
Poolside

up to 500 people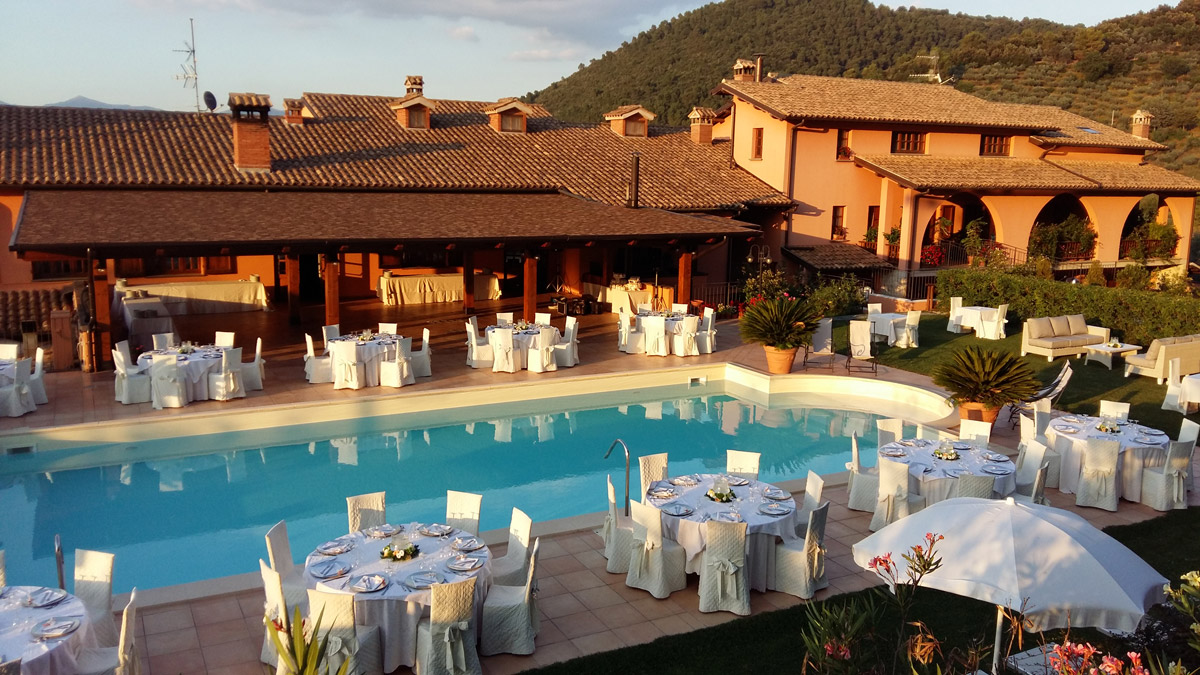 In a charming and elegant setting we serve our choice of dishes for both small groups and large receptions. We can host events for up to 500 people.

Let Lucilla advise you! Owner and graduate nutritionist, she will know how to recommend the best meal for you! PRENOTA CON UN CLICK

SCRIVI COSA PENSI DI NOI


FREE
WI-FI


SEPARATE ENTRANCE


UMBRIAN RESTAURANT


AIR-CONDITIONED


AMPLE
PARKING


GLUTEN FREE PRODUCTS


LCD
SATELLITE TV


OUTDOOR
POOL


BAR
CAFETTERY
WE ARE EXPECTING YOU
SPOLETO - San Giovanni di Baiano
Via della Cava, 32
CONTACT US
info [@]lafattoriaspoleto.it


FREE
WI-FI


SEPARATE ENTRANCE


UMBRIAN RESTAURANT


AIR-CONDITIONED ROOMS


AMPLE PARKING


GLUTEN FREE PRODUCTS


LCD SATELLITE TV


OUTDOOR POOL


BAR CAFETTERY
WE ARE EXPECTING YOU
SPOLETO
San Giovanni di Baiano
Via della Cava, 32
CONTACT US
info [@]lafattoriaspoleto.it