relax… away from the noise
The structure enjoys a strategic position which allows you to reach very quickly centers of cultural interest such as Spoleto, Todi, Perugia, Assisi, Bevagna, Montefalco, Norcia, Cascia, etc..
The Hotel is composed of 8 rooms with every kind of comfort.
Surrounded by greenery and immersed in its own park, this small country hotel is the ideal choice for a relaxing stay, where the tranquility of the surrounding environment creates an atmosphere of enviable well-being and absolute quiet.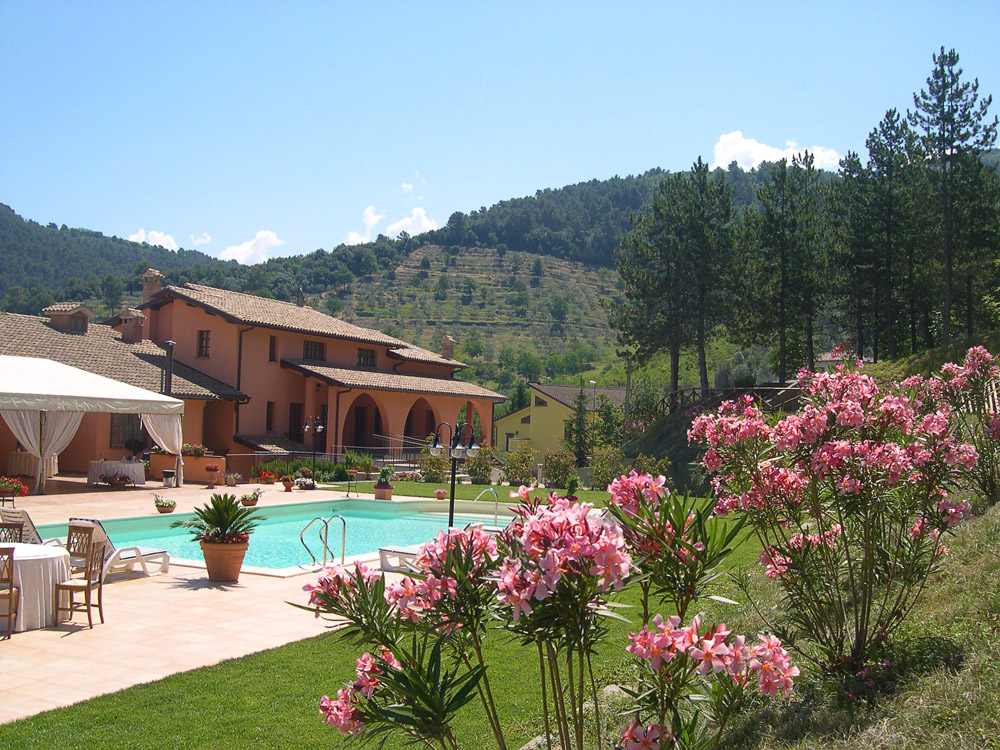 8 rooms with independent entrance

Complete with every comfort.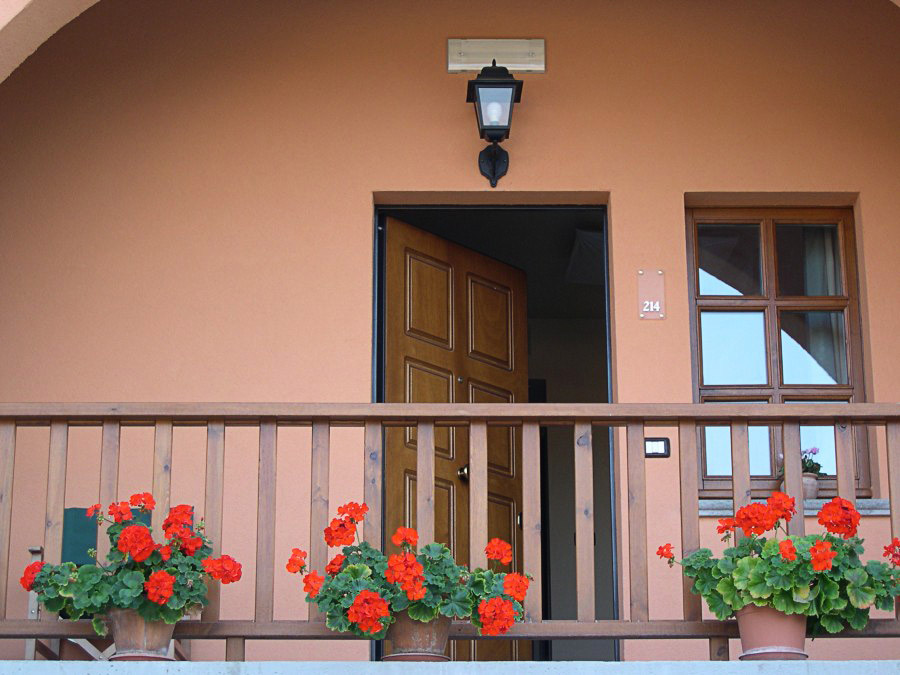 Come in and out whenever you want without limits thanks to the independent entrance of your room complete with every comfort.
The structure also offers:
SALT WATER SWIMMING POOL AND JACUZZI
RELAX / READING AREA
FREE WI-FI
ADJACENT PARK / PINE FOREST
ECO-SUSTAINABLE ENERGY. Thanks to our photovoltaic panels we are able to produce more sustainability by producing hot water. The entire lighting is energy-saving and we offer greater environmental protection with savings in laundry detergents (ECOWORLD HOTEL).

Let Lucilla advise you!
Owner and graduate nutritionist, she will know how to recommend the best meal for you! PRENOTA CON UN CLICK

SCRIVI COSA PENSI DI NOI
Seleziona i giorni ed invia il modulo: ti risponderemo via email nel minor tempo possibile alla tua richiesta.
Select the days and send the form: you'll receive a confirmation email back as soon as possible.
PRIVACY
I Suoi dati sono trattati ai sensi e nel rispetto del Reg. UE 679/2016 (GDPR – Codice Privacy) per gestire la Sua richiesta di informazioni al fine di fornirLe le indicazioni a riguardo. I Suoi dati verranno trattati in forma scritta e/o supporto magnetico/elettronico e con l'osservanza di ogni misura cautelativa della sicurezza e riservatezza prevista dalla normativa vigente. Titolare del trattamento è "Hotel Ristorante La Fattoria di Buccioli Lucilla". In qualsiasi momento potrà consultare, rettificare, aggiornare o cancellare i suoi dati scrivendo a "Hotel Ristorante La Fattoria di Buccioli Lucilla", Via della Cava 32, 06049 Spoleto (PG) ITALY, indirizzo mail info[@]lafattoriaspoleto.it
Your personal data will exclusively be used to handle your request and will not be passed on to third persons (by law Reg. UE 679/2016 (GDPR – Codice Privacy)). Holder of data handling is "Hotel Ristorante La Fattoria di Buccioli Lucilla", Via della Cava 32, 06049 Spoleto (PG) ITALY, indirizzo mail info[@]lafattoriaspoleto.it


FREE
WI-FI


SEPARATE ENTRANCE


UMBRIAN RESTAURANT


AIR-CONDITIONED


AMPLE
PARKING


GLUTEN FREE PRODUCTS


LCD
SATELLITE TV


OUTDOOR
POOL


BAR
CAFETTERY
WE ARE EXPECTING YOU
SPOLETO - San Giovanni di Baiano
Via della Cava, 32
CONTACT US
info [@]lafattoriaspoleto.it


FREE
WI-FI


SEPARATE ENTRANCE


UMBRIAN RESTAURANT


AIR-CONDITIONED ROOMS


AMPLE PARKING


GLUTEN FREE PRODUCTS


LCD SATELLITE TV


OUTDOOR POOL


BAR CAFETTERY
WE ARE EXPECTING YOU
SPOLETO
San Giovanni di Baiano
Via della Cava, 32
CONTACT US
info [@]lafattoriaspoleto.it